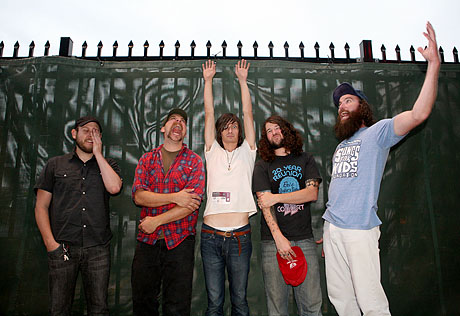 Basement Tapes Session #19:
Dead Confederate
October 12, 2009
Earlier this summer the Athens, GA-based band Dead Confederate made a Milwaukee stop in the midst of their national tour in support of their remarkable full-length debut Wrecking Ball. This electrifying Summerfest performance turned out to be one of the unsung highlights of the world's largest music festival.
We were lucky enough to catch up with them backstage after their amazing Summerfest performance in Milwaukee for this relaxed and revealing video interview and photo shoot… More...