Billy Bob shows us a real life perspective
The Boxmasters featuring Billy Bob Thornton
The Fox Theatre
Tucson, AZ
July 17, 2018
Review and photos by Frances Sealy

The Boxmasters have been a working band intermittently since 2007. Billy Bob Thornton is the lead singer and writer of the majority of their music. In recent years, their creativity is more honed to a rockabilly sound that originally peaked in the 1960s and they seem to have a fondness for the old British rock era.

The band is on tour supporting their new album In Stereo that consists of original compositions.

Thornton is a jack-of-all trades and he is very good most of his projects. He is an Oscar winning screenplay writer, director, producer, actor, singer and songwriter. Thornton has had a lifelong love of music. His success in the movie business created a detour with his music until approximately 2000. The Boxmasters were formed in 2007.

The other two core members of the band are guitarist/bassist J.D. Andrew and keyboardist and harmonica player, Teddy Andreadis. The band hails from Bellflower, California. Thornton gives credit to Andrew and Andreadis as co-writers. Both multi-instrumentalists demonstrated great expertise as performers during the show.

The rest of the touring band was outstanding. Kirk McKim gave the fans some superb shredding particularly notable on "I'll Make Ye Dance" and the tasty intro to "Away Away." Dave Fowler on bass and Erik Rhodes on drums rounded out the band.

The entire band is hot and tight. If you see them live, you'll be hard pressed to find a more talented bunch with great comradery.

Thornton has proved that he is a prolific songwriter of raw and gritty lyrics. His songs represent dark humor at its best that makes you think. Thornton introduced many of the songs with an explanation of the meaning of the song or his inspiration for writing the lyric.

Thornton mentioned during the set, "Not every song we write is about some deep political subject. Some songs are just about 'meet you around the back of the malt shop.' Just so you don't misunderstand. We don't play "Johnny B. Goode" or "Blue Suede Shoes" or 'Stairway to Heaven." This is all original music."

BBT introduced "I Still Want To See You (I Just Don't Want To Hear You)" with the query, "Have you ever had a relationship with someone who you loved to look at, but talking to them was not as much fun?" A lyric in the song included "I love your tongue. Just don't use it to talk."

Thornton's charm and charisma is legendary on and off stage. Thornton mentioned, "When I was a kid I looked like Ernie Douglass (of My Three Sons). I had buckteeth. I was kind of an outcast at school and I'm still an outcast. I was scared to death about everything."

Even though the boys in the band were dressed in suit and ties during the set, the band had a vibe of one that plays in the dancehalls and roadhouses around the country. This was a seated show with a more formal ambiance. BBT invited the crowd to stand and gather around the front of the stage and dance during the last 20 minutes of the show.

The band and the fans were much more at ease. There was no glitz, glamour, or pyres that usually come with most rock shows. It was simply authentic adult rock music with a real life perspective.
Related articles:
The Boxmasters - Concert review - Tucson, AZ - Sept. 2015
Set List:
1. Emily
2. Japanese Girl
3. Betty Page
4. Gonna Have to Do
5. I Still Wanna See You
6. Watchin' the Radio
7. Science Fiction
8. Beautiful
9. Just Me Shakin'
10. Kathy Won't Share
11. I'll Make Ye Dance

12. Glendale
13. Summertime in LA
14. This Game Is Over
15. Turn Around
16. Away Away
17. Careless
18. Desperation Parade
19. I Shot Him Down
20. Island Avenue

Encore:
21. Sylvia's Mother
22. That Mountain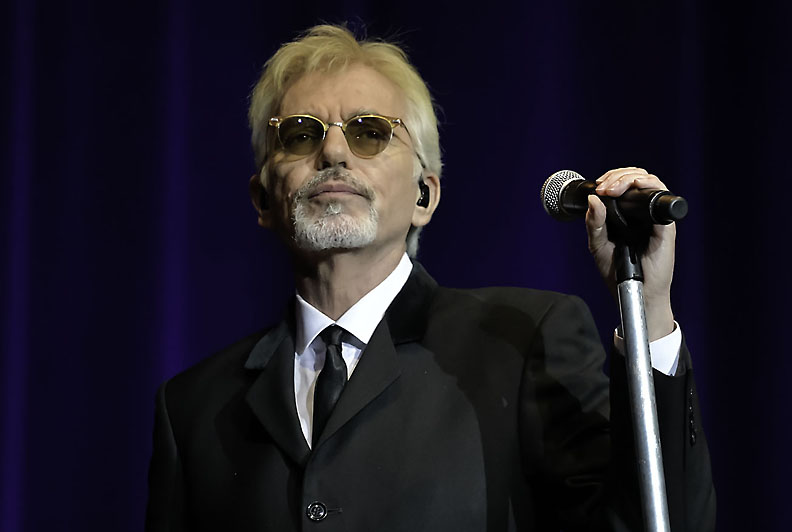 t
Return to Reviews
Return to Livewire
Copyright © ConcertLivewire.com™; All Rights Reserved