Cheech and Chong remind us why pot
can be so darn funny
Cheech and Chong
AVA Amphitheatre
Tucson, AZ
May 27, 2017
Review and photos by Frances Sealy

50 years and counting, Cheech Marin and Tommy Chong are still standing on stage and performing some of the same routines with their same remarkable timing and the fans were still loving it. The counterculture duo, Cheech and Chong, have had their ups and downs through the years. The two split for a while due to creative differences. During the split, Tommy Chong has dealt with legal and health issues including prostate and rectal cancer. Mr. Chong was incarcerated for nine months in 2003 for paraphernalia charges. Tommy has also been the subject of an internet-death hoax since 2015. However, Tommy Chong is alive and very well. During the show he attributed pot 'saving' his life.

The show was a crowd pleaser from the start. Shelby Chong started the show with an approximate ten-minute stand up routine based on her experience with her husband Tommy Chong. (They have been married for 40 years.) She introduced Cheech and Chong and she returned to the stage periodically during the show to emcee.

The show was celebrating the fact that medical marijuana was legalized in Arizona in 2010. Cheech Marin congratulated the crowd several times during set. The early stand up routines took on themes of the impending wall between Mexico and the U.S. along with the new president's politics. Cheech mentioned that when his grandmother lived in Tucson, Tucson was still Mexico.

Mr. Marin took time to dedicate the show to Greg Allman since the news of his death occurred the day of the show. There was a lot of songs and classic sketches during the fast-paced set that included "Basketball Jones," "Me and My Old Lady," "Save the Whales," and "Does your Mama Know About Me."

More highlights included Cheech's Red Hickey routine, Chong's Blind Melon Chitlin' singing "Down Home Blues," Cheech as Alice Bowie singing "Earache My Eye, and the infamous "Born in East L.A." the Bruce Springsteen "Born in the USA" parody. The fans were singing along and had a great time, but like all good things, the show seemed to end as soon as it began.
Set List:
1. Shelby Chong standup
2. Cheech, Chong, and Shelby
3. Dave
4. Driving scene from "Up In Smoke"
5. Basketball Jones
6. Me & My Old Lady
7. Save The Whales
8. Does Your Mama Know About Me
9. Tommy Chong standup

10. Cheech Marin as Red Hickey standup
11. Down Home Blues (Tommy Chong as Blind Melon Chitlin)
12. Earache My Eye (Cheech Marin as Alice Bowie)
13. Tommy Chong standup
14. Born in East L.A.
15. Mexican Americans
16. Get It Legal


Related articles:
Cheech & Chong - Comedy review - Hammond, IN March 2011
Related articles: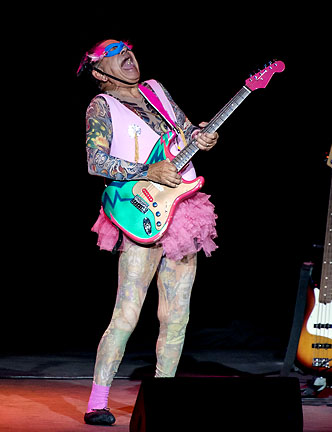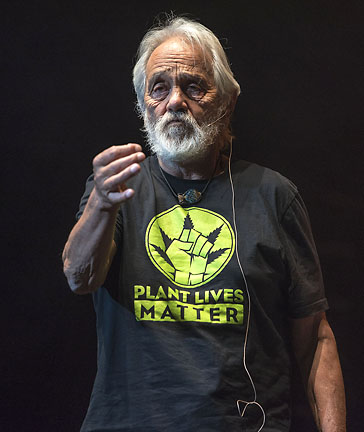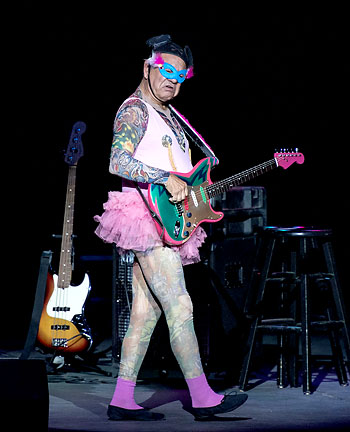 Return to Reviews
Return to Livewire
Copyright © ConcertLivewire.com™; All Rights Reserved