Story and red carpet photos by Andy Argyrakis
Promotional photos courtesy of Broadway In Chicago

On paper, the collaborative team of Grammy/Emmy Award winner Cyndi Lauper (music and lyrics), four time Tony Award winner Harvey Fierstein (book) and fellow Tony Award winner Jerry Mitchell (direction and choreography) is already unstoppable, but when executed within the context of the new musical "Kinky Boots," it's nothing short of a smash. Not only does the pre-Broadway show have a contagious soundtrack and plenty of glitz and glamour, but the heartfelt storyline is just as entertaining as it is empowering.

Besides the all-star collaborative team (whose credits include Fierstein's "La Cage aux Folles" and "Newsies," Lauper's stable of hit songs like "Girls Just Want To Have Fun," "Time After Time" and "True Colors," plus Mitchell's "The Full Monty" and "Catch Me If You Can") much of the show's success comes from an unexpected friendship between the two main characters. Clean cut Charlie Price (played by the lanky and likeable Stark Sands) inherits his father's shoe factory in Northern England,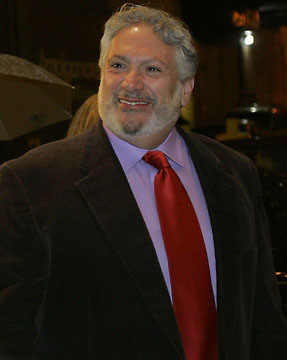 though after falling on financial difficulties, he turns to the ever so appropriately named drag queen Lola (played the vivacious Billy Porter) to be his primary designer.

Though the two meet when Charlie randomly saves Lola from a mugging, it's later revealed Lola's actually the son of a pro boxer who unsuccessfully pushed him in that direction (though he's still a lot tougher than he dresses). It turns out Charlie shared a similar dynamic with his late father, who despite never really wanting to enter the shoe business, reluctantly gives it a go (if only to support a factory full of employees).

Naturally, some of the more macho men in the workplace don't exactly take to Lola and his entourage of fellow "angels," eventually escalating towards a boxing match between the toughest employee and the lead queen. After pretty much getting pummeled by Lola (who eventually fakes getting counted out so as not to embarrass the big guy), he offers some much needed advice about tolerance and acceptance. While the message is certainly the axis on which the show revolves, it never comes across as preachy and possesses genuine potential for cross-cultural appeal.

From strictly an entertainment perspective, dance numbers like "The Land Of Lola" or "Sex Is In The Heel" find Lauper right on the pulse of today's pop trends, while the uplifting finale of "Raise You Up/Just Be" even got the sometimes reserved media crowd off their feet. If opening night's reaction was any indication, "Kinky Boots" is destined for a jam packed run in the Windy City as it warms up for what's sure to be boatloads of acclaim in the Big Apple.

"Kinky Boots" continues at Chicago's Bank of America Theatre through November 4. For additional details, visit www.broadwayinchicago.com or www.kinkybootsthemusical.com.