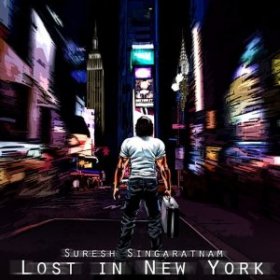 10) Suresh Singaratnam
Lost in New York
Zambia-born trumpeter Suresh Singaratnam's exciting debut &mdash Lost in New York is a personal reexamination/exorcism of his experiences as a music student in New York in the 2000s. The confusion and excitement of the city, feelings of lacking confidence as well as unbridled optimism, love and loss are all recounted here in musical form and it is (like life itself) a rewarding, albeit at times harrowing, journey. "Temporal Incursions" lurches toward you like that serial killer you can't escape in your nightmare, and this frenetic opening number immediately introduces you to NEW YORK - where hopeful possibilities beckon, but fear and danger are present in the swirling surroundings as well. Great songwriting and great playing from a well-chosen group of musicians &mdash a superb debut that deserves your attention.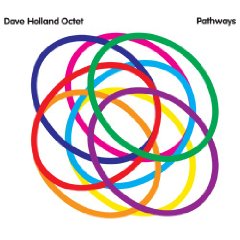 9) Dave Holland Octet
Pathways
Is there a more prolific and consistent band leader alive today than Dave Holland? With a core quintet in place and members of a large ensemble he can call on, Holland this time out opts to stake a middle ground with an octet - adding alto sax and flute player Antonio Hart, trumpeter Alex Sipiagin and baritone saxophonist Gary Smulyan from his big band to his usual extremely talented group (the marvelous Chris Potter on tenor and soprano sax, Steve Nelson on vibes and marimba, Nate Smith on drums and Robin Eubanks on trombone). Most of the previous material has been previously recorded in completely different contexts, but with the agility of the quintet combined with the added heft of the additional horns, Holland and crew are able to negotiate some exciting new directions with old material, while adding a couple new entries as well. Sounds simple enough, but is rarely ever done as effectively as the British-born bassist has.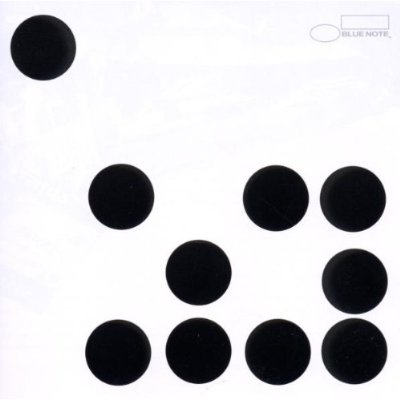 8) Jason Moran
Ten
A decade into his groundbreaking work with his Bandwagon trio and young piano star Jason Moran is really hitting his stride. Of course that comment is tongue-in-cheek, because as this artist continually pushes the music forward, he always keeps one eye on the great traditions of the past - like stride piano style - as well. Case in point - the opening track "Blue Blocks" combines gospel-inflected lines with avant garde piano directions and a hard-charging rhythm section comprised of his usual Bandwagon mates - bassist Taurus Mateen and Drummer Nasheet Waits. Moran deconstructs the gospel sound delightfully, but he's just getting started. Always exciting and inventive, Moran's work here - along with on Charles Lloyd's Mirror and with Paul Motian and Chris Potter on Lost in Dream make it clear that he is the most exciting pianist working in jazz today. Here's to many decades more!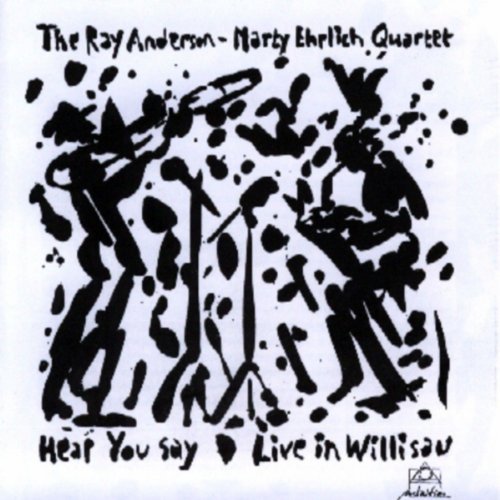 7) The Ray Anderson, Marty Ehrlich Quartet -
Hear You Say - Live in Willisau
Former bandmates in Anthony Braxton's band in the '70s: trombonist Ray Anderson and reed player Marty Ehrlich, got back together and formed this quartet with bassist Brad Jones and ubiquitous drummer Matt Wilson in 2009. Jazz fans will glad they did when they hear this wonderful live recording of the group in Willisau, Switzerland from August of that year. The band's ability to move seamlessly from traditional, New Orleans-infused jazz to AACM-style free form - with just about every other style touched upon in the course - is demonstrated immediately with Ehrlich's "Portrait of Leroy Jenkins" which opens the album. This tribute to the late AACM pioneer, who also incorporated elements of traditional jazz into his compositions, features Ehrlich on elegant clarinet contrasting Anderson's bold, brassy bone sound nicely, while rhythm mates Jones and Wilson provide a nearly perfect foundation with kinetic lines and kitchen sink sounds performed with gusto. The album ends on a high notes with the ebullient title track - a high-spirited celebration of the blues from this exciting quartet.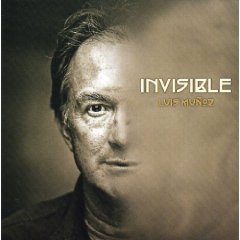 6) Luis Munoz
Invisible
Acclaimed Costa Rican composer/producer/percussionist/pianist Luis Munoz's work has been rightfully hailed worldwide, with his previous two releases Vida (2004) and Of Soul and Shadow (2007) receiving excellent reviews and numerous awards. No doubt Munoz's latest release will continue to cement his reputation as one of the finest and most creative Latin Jazz artists alive, as Invisible is a luminous work full of beautiful subtlety and life spirit.The centerpiece of Invisible &mdash which is dedicated to the sick, poor and homeless - the invisible among us - is the inspiring, gospel-influenced "Hymn" with Lois Mahalia on vocals - which offers up a soaring positive note of hope that is much appreciated in these dark times.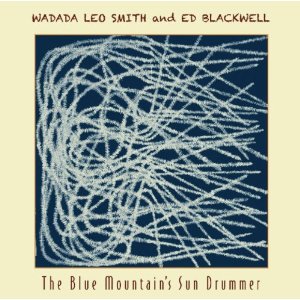 5) Wadada Leo Smith & Ed Blackwell
The Blue Mountain's Sun Drummer
A trumpet/drums duet may seem an odd combination and a grouping that would seem unikely to offer much in the way of producing an interesting and entertaining album-length recording, but when the parties involved are Wadada Leo Smith and Ed Blackwell, all bets are off. Smith &mdash the talented early AACM reed innovator &mdash has seen a recent burst of creative energy and a subsequent resurgence of interest in his earlier work, while the late Blackwell is best known as the drummer in Ornette Coleman's free-jazz quartet. This live concert from Brandeis University outside of Boston dates from 1986 was unrehearsed - something that is hard to believe considering the obvious connection between the two players. Avant garde, yes, but highly accessible due to the high level of the melodic content and the sensitive interplay between two virtuoso musicians, this recording is a testament to a magic moment in time.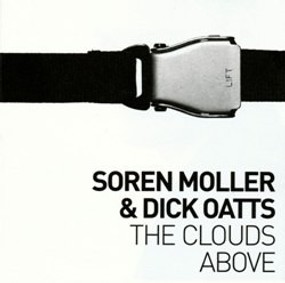 4) Soren Moller & Dick Oatts
The Clouds Above
Danish pianist Soren Moller spends much of his time in New York City as a founding member of the cutting-edge NYNDK jazz collective. Here he joins forced with his friend, veteran NYC-saxophonist Dick Oatts for a series of spirited duets that Moller derived based on views from his airplane flying over the Atlantic. Reflections floats, but Moller's unique rhythmic approach takes things a step higher, while Oatts makes user to always add the bitter to the sweet. The heart-pounding "The Clouds Above" not only lives up to its title, but reminds us just how much strength can be produced when two dynamic players combine their efforts. Meanwhile, the stunning "Wide Open Spaces" - perhaps the highlight - builds to a climax with Oatts simply soaring to higher and higher heights over Moller's incessant yet harmonious anvil pounding piano. No weak tunes in the bunch, "June Song" is perhaps the jazziest number of the collection, while the drifting album ender &mdash "Butterfly" features Moller's lovely dark chords and Oatts' tough flute, perhaps a commentary on the state of the jazz artist in the world of today.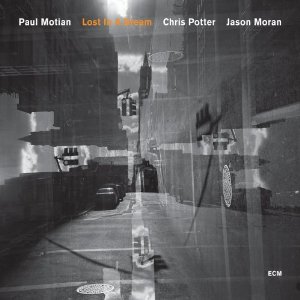 3) Paul Motian, Chris Potter, Jason Moran
Lost in a Dream
Trailblazing veteran drummer Paul Motian unveiled his new trio last February at New York's Village Vanguard, with the ten tracks on this CD taken from a week's worth of performances. The exciting lineup of the new trio consists of Motian, joined by remarkable pianist Jason Moran and firebrand saxophonist Chris Potter. As might be expected, this configuration dazzles. Moran's highly-singular (albeit Monk-influenced) method on the piano fits well with Motian's unfettered and creative approach to drumming. Potter on the other hand tones down his usual saxophone attack as displayed with his Underground combo and work with Dave Holland to produce lower key, but no less beautiful playing. Not many of us were there for these concerts, but thankfully Manfred Eicher and ECM recorded what is hoped is the first of many recordings for this intriguing multi-generational trio.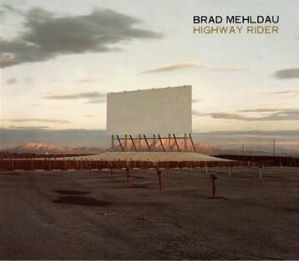 2) Brad Mehldau
Highway Rider
Pianist Brad Mehldau has created his best record to date: a stunning double-disk collaboration between jazz trio (or quartet) and a full classical orchestra that manages to create a panoramic travelogue of Americana that sounds somewhat like Bill Frisell meeting Aaron Copland. Jazz/classical mergers often fail, but the now-veteran pianist has honed his compositional chops to such a high level that the integration of the small jazz combo with the larger group of strings and horns is organic and executed in a seamless manner. Taking the music even further into the stratosphere is saxophonist Joshua Redman &mdash who, along with Mehldau, produces most of the delicious solos. This record will have you dreaming of loading up the old beater and hitting the road this summer to this luminous soundtrack.
1) Charles Lloyd
Mirror
The 72-year-old Lloyd is playing with a glorious tone and sensitive feel garnered through a lifetime of experience. The music &mdash a mixture of originals, one standard (a truly gorgeous "I Fall in Love too Easily") , three traditionals ("Go Down Moses," "La Llorona" and "The Water is Wide"), "Lift Every Voice and Sing" (aka the African American National Anthem), two incredible Monk covers ("Monk''s Mood" and "Ruby, My Dear") and even Brian Wilson's luminous "Caroline, No" (not too surprising, since Lloyd toured for many years with the Beach Boys). What is surprising is the beautiful mellow and open approach Lloyd brings to these songs &mdash allowing his young band space to explore new directions while bringing a fresh new outlook to the songs. Lloyd's graceful tenor shines throughout &mdash guiding the way, and he also brings out his sweet alto &mdash a rare but welcome occurrence. Brilliant in conception and performance, and an album I simply can't stop listening to.