Mastodon unleashes their bold and brutal
"Emperor of Sand" tour in New York
Mastodon/ Eagles of Death Metal
The Armory
Rochester, NY
October 10, 2017
| | | |
| --- | --- | --- |
| Eagles of Death Metal | Mastodon | Mastodon |
Review and photos by Johnny Hall

Mastodon charged in from the north straight into Rochester NY on Tuesday, October 9th to play at the Armory supporting their newest release Emperor of Sand. Playing the night before in Canada the Wildling band had a bit of a homecoming show in the former home of the home of the 209th battalion and 174th battalion of the National Guard. The Main Street Armory now a majestic venue that sits like a castle in downtown Rochester, a perfect place for Mastodon to plant their heavy roots.

Mastodon brought their progressive sound to a crowd of about 1,500 fans kicking the show off with some beautiful bombast with "The Last Barron" and "Sultans Curse." The four piece band is made up of bassist Troy Sanders, guitarists Brent Hinds and Bill Kelliher, and drummer Brann Dailor (Rochester native), all of whom had vocal duties on stage. The multi Grammy nominated band stormed through a massive 19 song set list encompassing material from their entire catalog. Mastodon played a show as great as expected which was evident from the crowd passionately singing along and the furious mosh pit that was spontaneously born by the intense energy.

Also on the evening's bill were the Eagles of Death Metal. The EODM strolled into view as lead singer Jesse Hughes rode his bicycle across the stage like a happy little misfit. The Eagles of Death Metal were full of raw musical electricity. Jesse would often banter with the crowd between songs just to keep things calm before the storm. The current configuration of the touring band is Hughes on guitar and vocals, Dave Catching (guitar), Eden Galindo (guitar), Jennie Vee (bass), and Jorma Vik (drums). EODM played played their set of original songs as well as covers of the Beatles and Jennie doing a raucous rendition of Motorheads "Ace of Spades." Jesse definitely has a great group of players backing him as their sound was fat with substance and rich in delivery.

Opening for the evening was Russian Circles, an instrumental trio hailing from the Chicago area. Their sound was a progrock mix of sometimes heavy guitars and bass to melodic and dreamy. Russian Circles is Mike Sullivan, Dave Turncrantz, and Brian Cook. They kept their stage setting dark and backlit making only their silhouettes visible, however making the music the focus taking the crowd on a sonic ride through their minds.
Mastodon setlist:
The Last Baron
Sultan's Curse
Divinations
Crystal Skull
Ancient Kingdom
Bladecatcher
Black Tongue
Colony of Birchmen


Ember City
Megalodon
Andromeda
Oblivion
Show Yourself
Precious Stones
Roots Remain
Crack the Skye
Chimes at Midnight
Mother Puncher
Steambreather

Related articles:
Eagles of Death Metal (Verge Festival) - Photo gallery- Milwaukee, WI - June 2010
The Strokes / Eagles of Death Metal - Concert review - Milwaukee, WI - April 2006
Eagles of Death Metal - Death By Sexy ... - Album review
Mastodon (Pitchfork Music Festival 2007) - Concert review - Chicago, IL - July 2007
| | | |
| --- | --- | --- |
| Eagles of Death Metal | Mastodon | Eagles of Death Metal |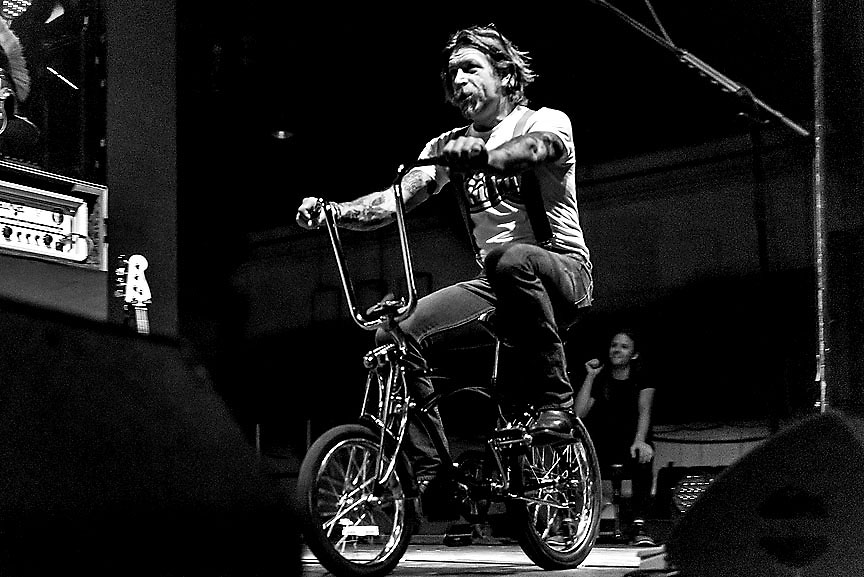 Eagles of Death Metal
| | | |
| --- | --- | --- |
| Eagles of Death Metal | Mastodon | Eagles of Death Metal |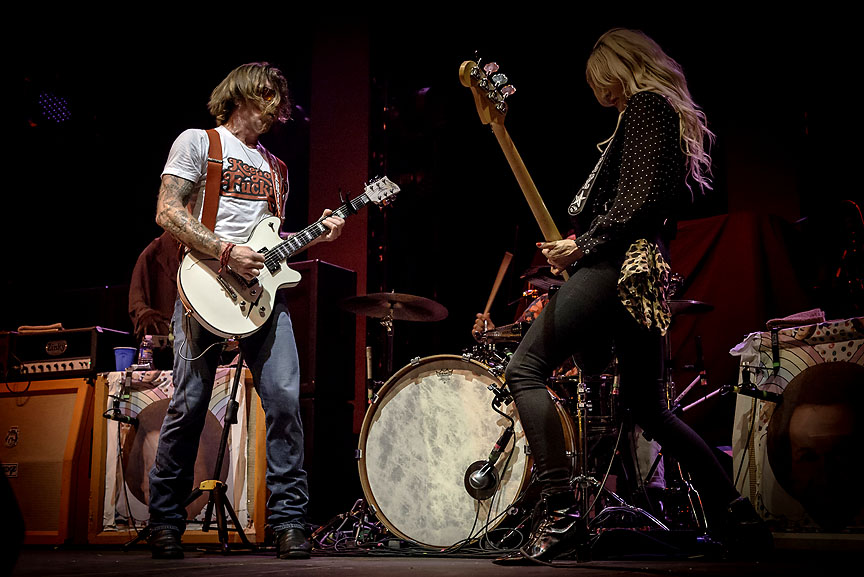 Eagles of Death Metal
| | |
| --- | --- |
| Eagles of Death Metal | Mastodon |
| | |
| --- | --- |
| Eagles of Death Metal | Mastodon |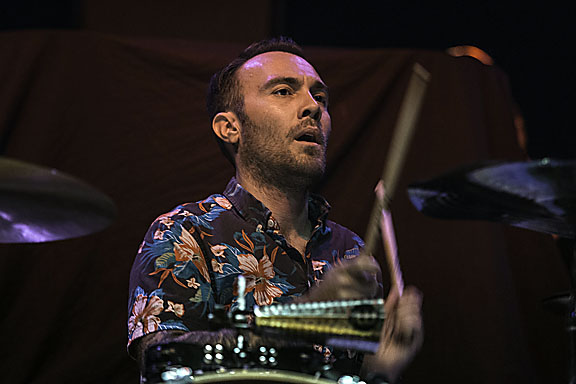 Eagles of Death Metal
Return to Reviews
Return to Livewire
Copyright © ConcertLivewire.com™; All Rights Reserved