Story and Photos By Andy Argyrakis

It was a night where legends were recognized and new stars born, celebrities from all walks of life showed their faces, while modern country met its historic roots face to face. From the early afternoon red carpet run through the final belt buckle award presentation, the 2007 edition of the Country Music Television (CMT) Awards was filled with all its usual pageantry, but also a no frills approach that saw more pairs of blue jeans and cowboy hats than even the most spacious southern store could ever stock. "There's no self-important Hollywood hype here," proclaimed Jeff Foxworthy, and for the most part, that was indeed the case.

Take for instance red carpet visits from Sugarland, Big & Rich and Rascal Flatts, three key acts who've amassed massive fame over the past few years, but steered away from allowing their heads to swell. Not only did each of the aforementioned take ample time to talk with press, but they went above the call of duty to sign autographs from throngs of faithful who flocked to the frenzied scene.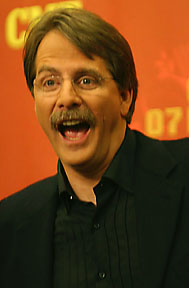 And in between artist arrivals, fans were treated to showmanship by the Dallas Cowboy Cheerleaders, a serenade from this year's Miss America (Lauren Nelson) and even some smack down from hell raising World Wrestling Entertainment superstar Stone Cold Steve Austin.

Yet the most attention shifted to the classic artists from yesteryear, such as an equally friendly appearance from presenter Randy Owen (of Alabama fame), plus the arm and arm entrance of Kris Kristofferson and Roseanne Cash (the daughter of the late Johnny Cash). In fact, these illustrious acts further cemented a sense of true artistry and the proper atmosphere of how Foxworthy framed the evening, an essence that was only broken once by the image conscious Bon Jovi. Living up their typical rock star personas, the current country crossovers saved its entrance until the very end, whisking by reporters incredibly quickly with its female pleasing front man pouting most of the way.

But that band was a mere footnote to the show itself, performing a lackluster semi-acoustic rendering called "(You Want To) Make a Memory" before turning over the stage to much more meaningful entertainers. The most historic crowning came to Kristofferson, who was presented with the Johnny Cash Visionary Award by a teary eyed Roseanne.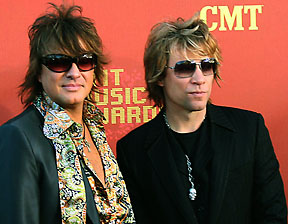 Along with a career timeline and a reminder to younger attendees that Johnny always said the tunesmith wrote "songs of truth," a video montage featured vintage footage of the two performing together. After picking up his trophy, Kristofferson shared stories backstage sitting around the Cash families' house for a series of jam sessions with other artists (including the equally heroic Bob Dylan).

A similar spirit was by conjured up by Hank Williams, Jr., who turned in a riveting acoustic cover of his previous smash "A Country Boy Can Survive." His rough and tumble approach, not to mention continued rebellious excellence, sure was a direct opposite to the watered down likes of Kenny Chesney, who may have took home "Male Video of the Year," but turned in a somewhat soggy version of "Summertime" (which almost apes his previous hit "I Go Back"). Equally uninspiring was Rascal Flatts' take on Tom Cochrane's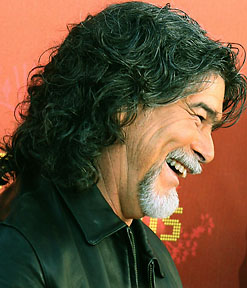 "Life Is a Highway," though the group was honored later for "Group Video of the Year."

Even though she rose to fame on "American Idol," Carrie Underwood has long since shed the skin of that show and earned significant fanfare of her own. She took home three belt buckles, starting with "Video Director of the Year" (shared by Roman White), "Female Video of the Year" and topping off the night with "Video of the Year" (for her uncharacteristically aggressive single "Before He Cheats"). Yet one of the biggest surprises came in the "Duo Video of the Year" category, which for the first time in what seemed like ages, didn't go to Brooks & Dunn, but rather Sugarland for "Want To." Another eye brow raiser was Jack Ingram, who took home the "Wide Open Country Video of the Year," (awarded to boundary pushing artists). He was up against one of Johnny Cash's later clips, a duet between Sheryl Crow and Sting, plus Jimmy Buffett, leading Ingram to even admit his personal shock over scoring the honor. However, he's truly a troubadour to watch for given his mixture of back to basics country and alternative nuances.

As expected, the Dixie Chicks weren't in the house (despite being nominated twice), though the audience was split between cheers and jeers. Foxworthy comically commented "I understand the songs on that album are great, but I listen to country radio so I haven't heard them yet." However, the stand-up comic proved he was capable of more than merely one liners, providing a closing statement about the genre's desire for continued integrity and the fact that it remains a style made by real people for real people. And with that, Martina McBride closed out the night with her lush ballad "Anyway," leaving an additionally positive taste in a generally well rounded experience that realized it was essential to pay tribute to yesterday before rewarding today or looking forward to the future.

For a complete list of winners and additional information about the CMT Music Awards, log onto www.cmt.com.