From 1929 to 1932 some of the most seminal blues records were recorded, manufactured and distributed just north of Milwaukee in the quiet town of Grafton. This was where the Wisconsin Chair factory was located that housed it's sister company, Paramount Records, and it was here that some of the most important and influential blues musicians of the 20th century, such as Charlie Patton, Son House and Skip James, would travel from their Delta Mississippi homes to record their own rural brand of music that would help change the face of popular music.

While the town of Grafton has been slow to acknowledge its own place in blues history over the last half century, last year The Grafton Blues Association changed all that with a strong debut festival celebrating the music that was originally recorded here. Situated at the historic Lime Kiln Park just two blocks from the original Paramount studio and plant, last year's festival featured a strong line-up, which was to be highlighted by two of the oldest living Delta bluesmen - David "Honeyboy" Edwards and 97 year-old Henry Townsend, the latter the oldest living musician to have recorded at the Paramount studio. Townsend recorded two songs there in 1930, "Doctor, Oh Doctor" and the B-side "Jack of Diamonds Georgia Rub." Sadly, however, Townsend fell ill right before his performance and, after being admitted to a local hospital, passed away later that evening. Festival organizers have since dedicated the main stage in his honor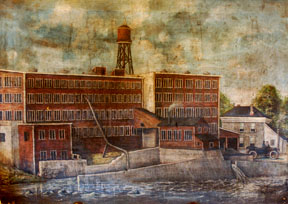 by naming it the "Henry Townsend Memorial Stage."

For its second year the Paramount Blues Festival promises a strong follow-up with not only repeat and welcome appearances by the 92 year-old Edwards and Michael "Hawkeye" Herman, but also the talented Milwaukee newcomer Matt Hendricks along with established artists such as female blues vocalists Nora Jean Bruso and Rory Block.

The blues may have deep-rooted associations with both the devil and drink, but this year's fest promises to be more of a family affair, offering food, refreshments and three different blues workshops for kid's on Saturday, including both kazoo and jug band workshops (all participating children will also receive a free t-shirt and kazoo). There will also be guided Paramount walking tours and a number of lectures and workshops, including instructional workshops on slide guitar, harmonica and an informative lecture from Paramount blues historian Gayle Dean Wardlow at 5:15 pm on Saturday.

The Paramount Blues Festival takes place this Fri. Sep. 21st (gates open at 5:30 pm) and Sat. Sep. 22nd (gates open at 10:30 am) at Lime Kiln Park in Graton, WI. Tickets for Fri. & Sat. are $25. Tickets for Fri. only are $10.

For directions, a full list of performers, set times and more information log onto: http://www.graftonblues.org.