Country Thunder keeps on rollin'
Country Thunder 2018
Shadow Hill Ranch, Twin Lakes, WI
July 19 - July 22, 2018


| | | |
| --- | --- | --- |
| Luke Bryan | Dierks Bentley | Brett Young |
Caption and Photos by Phil Bonyata

The rather large boot print of Country Thunder has been cast again in the not-so-dry farm fields of Twin Lakes, WI. The crowds were rather sparse during the day but filling out nicely for the last two acts of every evening. Tragically, a woman was seriously injured by a lightning strike in the campgrounds the first night of the event.

Some heavy-hitters (and not so heavy-hitters) of Country Music like Luke Bryan, Dierks Bentley, Sam Hunt, Toby Keith and Brett Young mostly did a good job of laying some musical heat down for the audience. The drawback again this year was that there were so few female artists and old-school country stars. It seems that the average age of Country Thunder gets younger and younger every year (which might explain the lack of graying legends on stage). It appears that the massive "party" on the festival grounds and especially the campgrounds has, for many become as, if not more, important than the music itself.

For everything Country Thunder visit www.countrythunder.com.
| | | |
| --- | --- | --- |
| Dierks Bentley | Dierks Bentley | Dierks Bentley |
| | | |
| --- | --- | --- |
| Dierks Bentley | Luke Bryan | Luke Bryan |
| | |
| --- | --- |
| Luke Bryan | Brothers Osborne |
| | | |
| --- | --- | --- |
| Brothers Osborne | Brothers Osborne | Brothers Osborne |
| | | |
| --- | --- | --- |
| Back Country Roads | Brothers Osborne | Back Country Roads |
| | | |
| --- | --- | --- |
| Back Country Roads | Brett Young | Back Country Roads |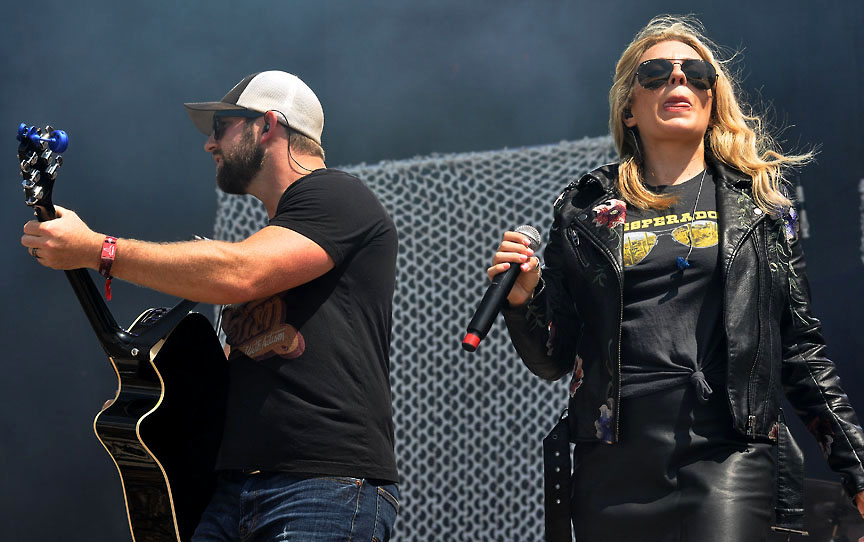 Back Country Roads
| | | |
| --- | --- | --- |
| Brett Young | Brett Young | Brett Young |
| | |
| --- | --- |
| Brett Young | Tyler Farr |
| | | |
| --- | --- | --- |
| Tyler Farr | Tyler Farr | Tyler Farr |
| | | |
| --- | --- | --- |
| Bryan White | Bryan White | Bryan White |
Related articles (Country Thunder - Twin Lakes, WI & Florence, AZ):
Country Thunder 2017
Country Thunder 2016
Country Thunder 2015
Country Thunder 2014
Country Thunder 2013
Country Thunder 2012
Country Thunder 2011
Country Thunder 2010
Country Thunder 2009
Country Thunder 2008
Country Thunder 2007
Country Thunder 2006
Country Thunder 2005
Country Thunder 2004
Country Thunder 2003
Country Thunder 2002
Country Thunder 2001
Country Thunder Arizona 2018
Country Thunder Arizona 2017
Country Thunder Arizona 2016
Country Thunder Arizona 2015
Return to Reviews
Return to Livewire
Copyright © ConcertLivewire.com™ All Rights Reserved